Posted on
Grey's Anatomy, what a show. Am I right?! If you are a follower of the show, you have definitely sat around with your girlfriends deciding "who's who" in parallel to the characters. More often than not, I get Mer.
I'm not as dark as Christina, but certainly not as bubbly as Izzie.
Committing to things I have no control over, absolutely terrifies me - so bring the sticky note for me to sign if you want to marry me.
I am heavily influenced by my environment.
& I am fiercely loyal to my own detriment.
Why am I telling you guys all of this? Well, we are going to start gettin' "real" around here. At the end of the last blog I mentioned that we are going to start confronting topics that have been at the forefront of every headline this year. The good, the bad, and everything in between.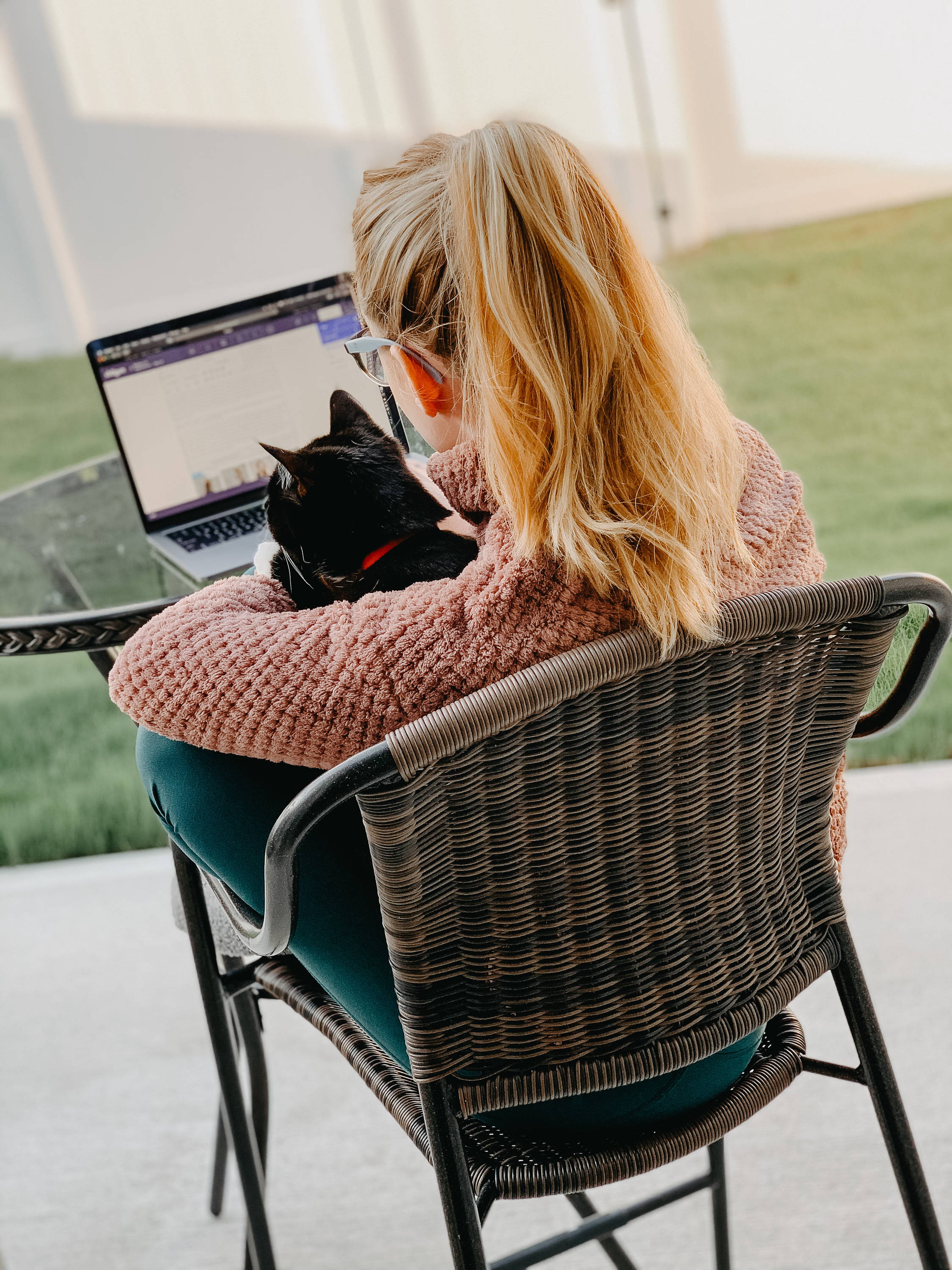 Before getting into specific issues, let's catch up with my current state. A few of you have reached out to check in on me after Edition 1.2. Initially I was confused and kept saying, "What do you mean? I'm totally fine!". It wasn't until I went back and read the post that it hit me, I had to "run away to the mountains" for a reason... 2020 has been a hurricane of chaos for me, as it has been for everyone. My internal struggle has been admitting just that. Between the global pandemic affecting millions and systemic social unjust finally being brought to light, it has felt selfish to feel down when I am in a position of privilege. I have a career with a steady income. I have a home to stay safely inside. Both my immediate family and myself, have remained healthy. And I have great friends, who check in on me when I randomly become a blogger and start using it as a diary... What do I have to be down about?
I answer by posing a series of follow-up questions: With all of the craziness going on in the world, how can you not feel overwhelmed and powerless? With so many people suffering in the world, how can I affectively help without adding to the noise that is muffling the voices that need to be heard? How do I join conversations and not worry about saying the "right thing"? These questions, along with many more like them, and mandated quarantine/work from home, have suffocated me all year. I have been caught in an infinite loop of the same day over and over again, ultimately leading to overall "dark and twisty" emotions.
Alright Sammi - thank you for sharing your internal struggles with the world today... claps all around. Believe it or not, proof I have a heart people.
I know there are many of you out there, similar to myself, struggling with the day to day. I want you all to know that all feelings, no matter the size or cause, are real and valid. Being empathetic towards others takes a toll - though being solely empathic is no longer enough; there is a call to action. This call is exactly what has helped me find a way out the #2020 loop. By taking action, it serves two purposes: it breaks me out of my routine and it is directly helping causes that I before was only acknowledging from the sidelines. As these blogs continue and we start discussing different issues, I will point out different ways in which I feel I am taking action. These simple acts have served me greatly and I hope they help some of you!
Now that everyone is caught up on my mental health, let's get to the fun stuff, shall we? This week's featured item is the Tapenade Smocked Maxi dress. It is flowy and comfortable and can be worn so many different ways. Keep scrolling to see how this article got the title "Dark & Twisty".
---
Click on an expandable row at the bottom to get details and additional images of a given edit.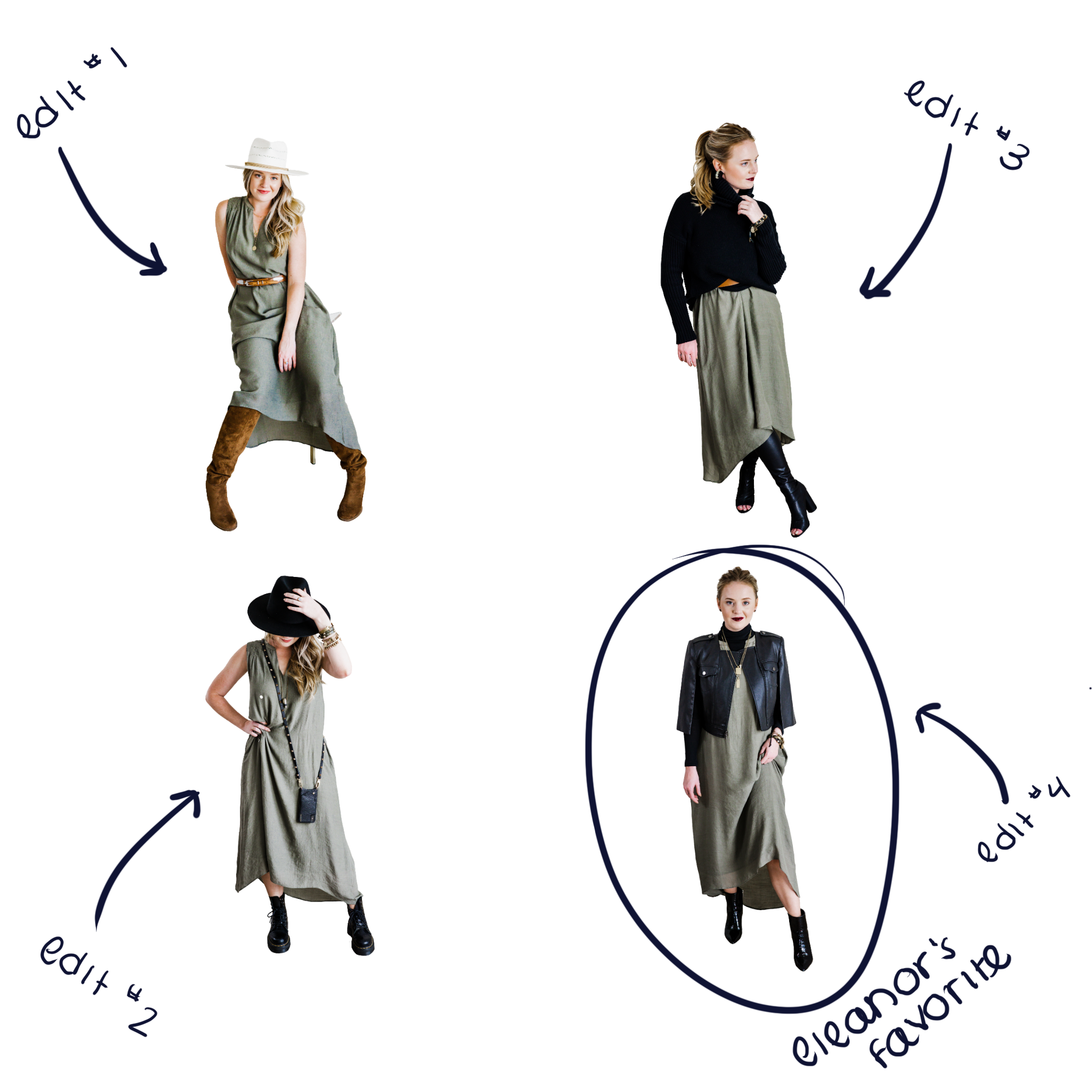 If you have made it this far, you rock. As we begin to dive into these topics, bear with me, please. This is all new and incredibly intimidating. I have never been (and probably never will be) an open book, so this is waaaay out of my comfort zone; let alone some of these topics are uncomfortable to talk about in general. With that said, I would love to hear from more of you - feedback, suggestions, questions, anything! As you are getting to know me, I would love to get to know more about you guys! Feel free to send me a DM or leave a comment!

'til next time. - E